Performance
From time to time Movement 12 will present performances created by visiting artists, or associated with workshops and events in the programme.
Summer 2008
IMPORTANT: CHANGE OF VENUE - DUE TO UNFORSEEN CIRCUMSTANCES, WE HAVE HAD TO CHANGE THE VENUE FOR THIS PERFORMANCE AND IT WILL TAKE PLACE IN THE SECRET GARDEN IN ST. ANNE'S WELL GARDENS ON SOMERHILL ROAD, AT THE SLIGHTLY LATER TIME OF 8PM.
CLICK HERE FOR A MAP
APOLOGIES FOR THE LATE NOTICE!!!
IT'S GOING TO BE A GREAT PERFORMANCE SO DON'T MISS IT!!!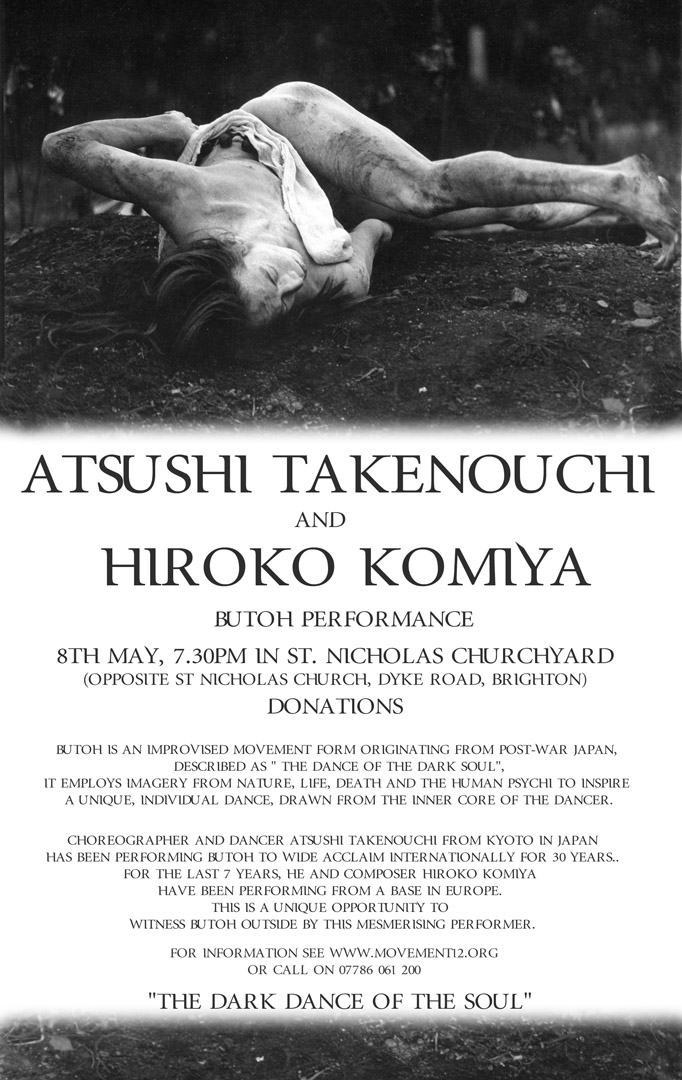 Past Performances
Autumn 2007
here now
an improvisational dance performance

Performed by
Kirstie Simson, Christian Burns and Charlie Morrissey.
Sound played live by Scott Smith.

Friday 21st December
7.30pm
At The Nightingale Theatre, Surrey Street, Brighton.

This performance will be composed in real time before the eyes of the audience, by four highly acclaimed international improvisers. All of them have taught and performed extensively across the globe with many of the seminal figures in the development of improvisational performance.

"one of the legends of British Dance" Time Out on Kirstie Simson
"a force of nature" The New York Times on Kirstie Simson