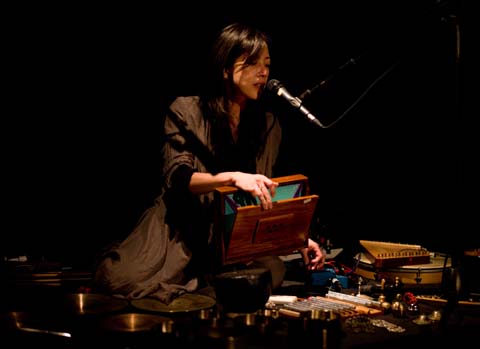 ph by Georges Karam


Hiroko Komiya expresses the image which comes from the air, space, movements, own inner body, own deep memory and transforms it into the sound without bound melody or rhythm. She plays objects sounds and uses voice. For the sounds, she plays natural material; such as water, stone, bamboo, sea shells, and percussion; metal bowls, bells and object. Her musical concept is to remind us that there is hidden beautiful sound and wonderful music inside the nature material or objects themselves, and bring out these sounds from them. Her musical approach is filled with deep respects for the nature elements and various objects, and it enables her to play her own original music. Her sounds are said as if it's blowing a new life into the objects around us, and her expression evokes new sensation to the breath or movement of listeners. As for the voice, her voice arises from inner body, and at the same time brings back our lost memories.



She has started working in Butoh dance Unit Globe JINEN Atsushi Takenouch as musician since 1999, by joining his six months JINEN Butoh Europe tour. Since then, all his works and live performances are played and created by her live music. Being based in Europe since 2002, she has been playing performance and making concert in France, Italy, Poland, Greece, Holland, etc. and also touring to U.S.A, Canada, Chile, India, Thailand, Cambodia and Japan, etc. mostly with JINEN Butoh project. As well as performance, she makes live music also for Butoh dance workshop for dancers, actors, the disabled, and children in Japan, Europe, and other countries.


Apart from Butoh project, she also collaborates with film artists, sculptor, painter, poet, costume designer, various artists and performers for exhibition, installation, concert, performance.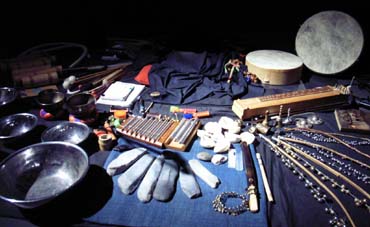 Works: Music for Butoh performance choreographed by Atsushi Takenouchi

1999; Stone, / Paris, Prague, Poland,
2000; Tanagokoro /Paris ( with Cola by Hikitama, percussion by Mela )
2001; Itteki / Paris, Poland,
2002; Tenmon / Paris, Poland (with electro acoustic by Mela) ,
2003; Gekkai / Paris, Poland , Koe / Paris, NY ( with voice by Jean C.Dussin)
2003; Fleur de Boue /Paris (Butoh & African dance, with percussion Ladji Diawara, voice by Jean C.Dussin )
2004; Emotion Seed / Paris ( with guitar and voice by Jean C.Dussin ), Gen/ Paris, NY
2005; Ki Za Mu / London (with electro acoustic composer Nick Parkin,etc ), Poznan (with Cello Andrzej Trzeciak)
2005; Injured Bird/Italy ( with guitar by Matteo de Bellis, saxophone by Nicola Ricci)
2005; Butoh Byou/Italy (with electro acoustic by Francois Sardi , guitar and flute by Matteo de Bellis)
2005; 2006 ; Yin Yang Butoh Procession / Avignon festival, Venice
2006; KI NO ME –Tree's Eye- / Poland, EMBRACE / Poland
2007; 8SEASONS / France (multimedia interactive art performance of company Mobilis-Immobilis, with electronic
composer Ramuntcho Matta)
2007; Fleur de midorigo /Paris ( for homage for 100years old anniversary of master Butoh dancer Kazuo Ohno )
2008; Il Corpo Dentro / Venice ( in collaboration with costume designer, Sonia Biacchi )
2009; SOU MA TOH /France ( group performance, with guitar by Nicolas Moulin )
2009; U-PIPE / Italy ( group performance, with electro music by Paolo Franco)
2010; HANE NO KI / Paris (with guitar by Nicolas Moulin)
2010; MI-HITOTSU / Tokyo ( with wind instrument by Antoine Letellier and poem by Andre Sarfati, Mariette Barret )
2011; Vers l'Autre Monde... / Paris, Kyoto
2011; Sea of the memory / Shizuoka Japan, Paris (with Kazuya Nagaya)

2011-2013; Thousand drops, thousand flowers / Japan, France, Brazil, Poland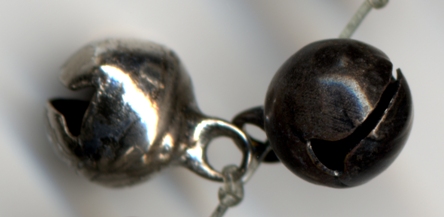 words for 1st solo album " eau nouvelle "


François-Xavier HUBERT
With this record, Hiroko Komiya unveils an entire secret world made of a myriad of sounds that keep answering one another with utter delicacy. Through her gestures, she gives a new life to the objects that surround her while inscribing them into the fabric of a very personal narrative.
What strikes us when we listen to this music is how it is able to express so many things only through sound. However, Hiroko doesn't just invent a new language ; with her, every sound, slowly, patiently, becomes an evocation of life.
Because poetry is what we're dealing with here – but here is a poetry of gestures which, through its unique expressiveness, speaks directly to our hearts, giving new life to our every breath, a new sense of strength to our every move.

Avec ce disque, Hiroko Komiya nous dévoile tout un monde secret, traversé de mille sons qui se répondent délicatement les uns aux autres. Par ses gestes, elle redonne vie aux objets qui l'entourent, les inscrivant au coeur d'une récit extrêmement personnel.
Ce qui est bouleversant lorsqu'on écoute cette musique, c'est cette capacité qu'elle a à exprimer tellement de choses, rien qu'avec des sons. Néanmoins, Hiroko ne se contente pas d'inventer un nouveau langage; avec elle, chaque son, lentement, patiemment, se transforme en évocation de la vie.
Car il s'agit bien là, avant tout, de poésie – mais d'une poésie du geste qui, de par ses qualités expressives proprement inouïes, s'adresse directement à notre coeur, redonnant un nouveau souffle à chacune de nos respirations, une nouvelle force à notre fragilité.